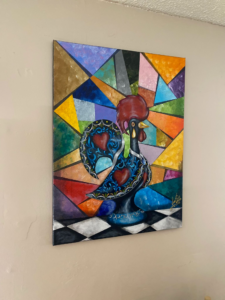 José Paulo is a wonderful and creative artist. He took his time to listen and understand the detail we wanted for our "Galo de Barcelo" and exceeded our expectations. The color, detail and character is unlike any other. Thank you!!
– Tania Enxuto – Simsbury, CT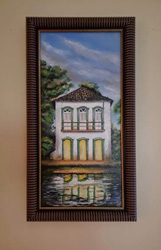 Portuguese
Olhar para uma obra de arte de José Paulo vai muito mais além da beleza com que ele expressa em suas pinturas. Com seus traços e cores fortes, nos vemos sua personalidade, seu caráter e sua luta para passar em seu trabalho maravilhoso. Sucesso
– Rosalba Stefanes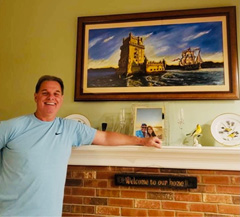 The Belem Tower of Lisbon Portugal has stood as a gateway to Portugal since the 16th century. Jose Paulo has captured this castles beauty with amazing originality, depicted in the skies sweeping clouds, the oceans mirror ripple and the shadows cast upon the castle wall. The majestic Knights Templar ship accentuates this amazing piece and highlights Jose's incredible talent.
– Richard Rapp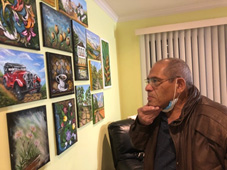 Portuguese
A arte nasce com as pessoas, em algumas ela floresce e em outras não. Em José Paulo a arte floresceu muito forte e a sensibilizada pela arte da musica e da religiosidade. Conheci o José Paulo como excelente e prospero cantor e não me surpreendi ao conhece-lo como competente e estiloso cantor.
– Aldo Fraga